Hybrid Multimeter, 1000V CAT III
$313.00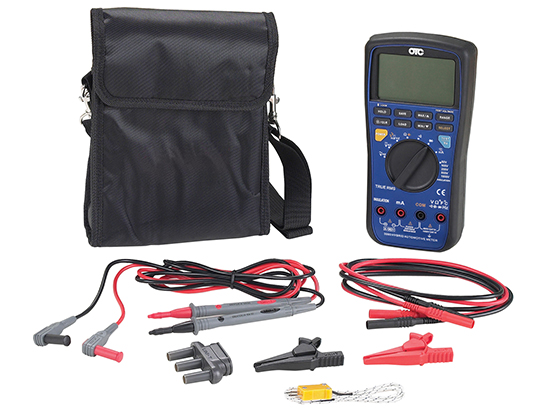 OTC 1000V CAT III Hybrid Multimeter with Insulation Resistance Test. A full function Multimeter with an insulation test feature is used to test for voltage leaks through insulation found on Hybrid and Electric Vehicles.
Specifications:
Insulation Testing Voltage: 50V, 100V, 250V, 500V, 1000V
AC Voltage: 6V, 60V, 600V, 1000V
DC Voltage: 6V, 60V, 600V, 1000V
DC Millivolts: 60mV, 600mV
AC Current: 60mA, 600mA
DC Current: 60mA, 600mA
Ohms: 600., 6k., 60k., 600k., 6M., 40M.
Capacitance: 10nF, 100nF, 1000nF, 10μF, 100μF
Frequency at mV range: 60Hz, 600Hz, 6kHz, 60kHz, 600kHz, 1MHz
Frequency at DCV/ACV range: 10Hz ~ 100kHz
Temperature: -40C to + 537C (-40F to + 998F)

Kit Includes: Heavy Duty Class III test leads with alligator clips, Short Lead, K Type temperature adapter and Manual.



Features

Hybrid Insulation Resistance Test.
True RMS.
Auto Ranging.
Diode Test.
Continuity Buzzer.
Data Hold.
Data Logging.
Display Backlight.
Min/Max Mode.